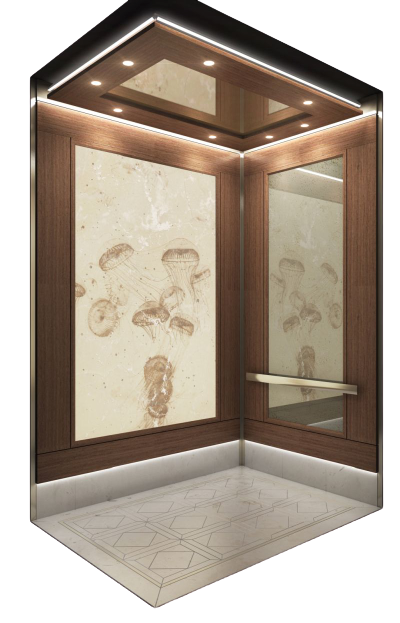 About Our Services
At Vasile Elevator, we've worked hard to offer smart, flexible and affordable services that benefit all of our clients. No matter what your needs are, our team of experts will go out of their way to customize our solutions to exceed your expectation. Browse through our list of services, and call us today to book an introductory meeting
Design Services
Vasile Elevator specializes in the design and manufacturing of fully fledged and modern elevator cabs. We offer interior and exterior design services, adding emphasis to efficiency and strict safety protocols.
Entrances
Vasile Elevator can implement a various door sliding entrances. Support rails, walls and ceilings can be various materials, such as bronze, glass, enamel, wood and so much more! Vasile Elevator can implement any idea and provide solutions for all your requirements.
Cab Shells
Vasile Elevator take many factors into consideration when our cabs are designed and manufactured. Our cabs include custom design materials, rigid safety and support panels. Energy effeciency is one of our main objectives that we meet for our clients, saving them money and supporting the environment. Get in touch and we will discuss your custom design requirements.
Custom Fixtures
Vasile Elevator offers high end, fully customizable features. As our world of technology evolves, so does our technical services. We offer fully featured electronical design functionalities that integrates with smart and user friendly interfaces. Get in touch with us and share your ideas!
Interior Design
Almost any type of material can be used for the interior and design of any elevator. Vasile Elevator continues to explore various materials that will meet our client expectations. Our team of designers will work with you and present full design brochures that includes colors, shapes, materials to be used and so much more.